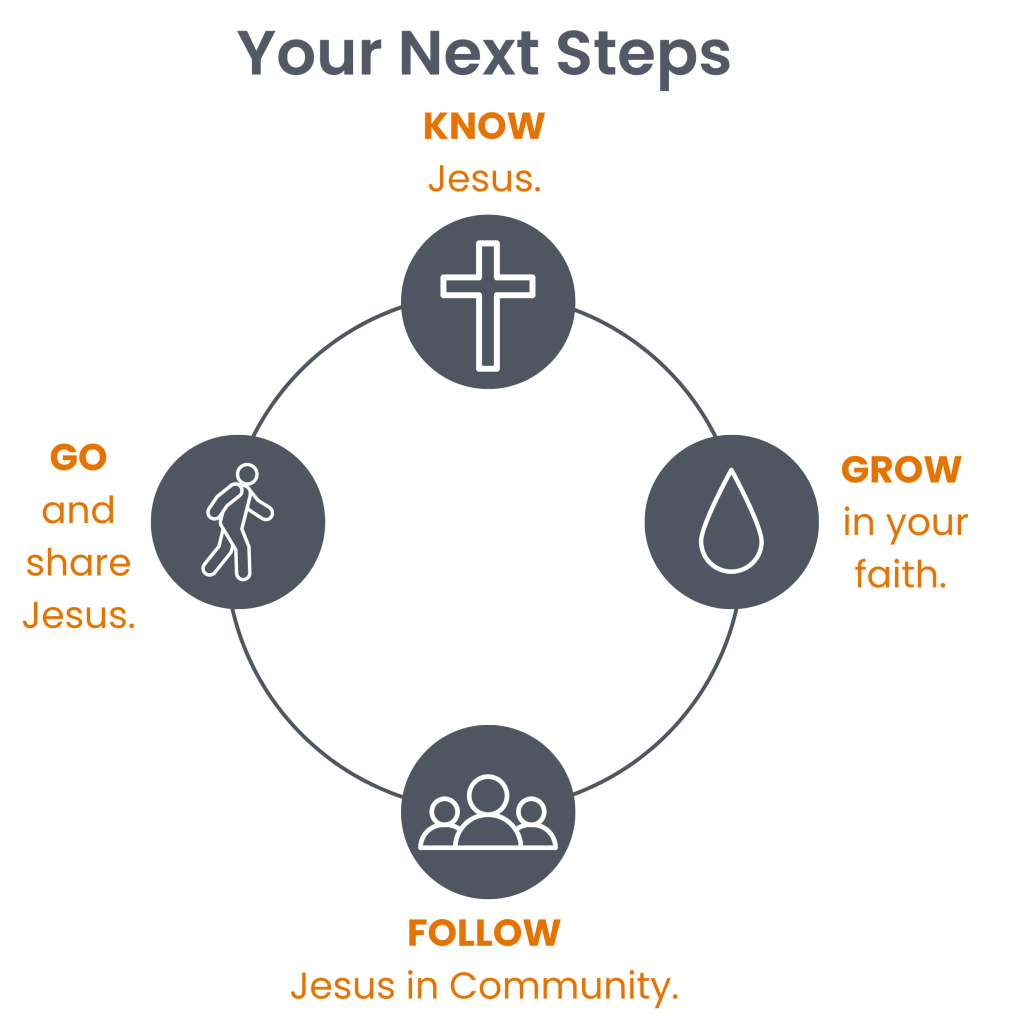 KNOW Jesus.
Repent of your sin and personally accept Christ as your Lord and Savior.
"because, if you confess with your mouth that Jesus is Lord and believe in your heart that God raised him from the dead, you will be saved. For with the heart one believes and is justified, and with the mouth one confesses and is saved." Romans 10:9-10
GROW in your faith.
Baptism is your public identification with Christ, and your first step of obedience as you follow Christ.
"having been buried with him in baptism, in which you were also raised with him through faith in the powerful working of God, who raised him from the dead." Colossians 2:12
FOLLOW Jesus in Community.
Church is not man's idea – it was God's plan! God does not want you to pursue Him alone, you belong to a community of believers.
"For just as the body is one and has many members, and all the members of the body, though many, are one body, so it is with Christ." I Corinthians 12:12
GO, and share Jesus.
Begin serving Jesus in the church and telling others about Christ outside the church. Take the spiritual gifts test to discover your gifts and how you can use them to serve Christ.
"Now there are varieties of gifts, but the same Spirit; and there are varieties of service, but the same Lord; and there are varieties of activities, but it is the same God who empowers them all in everyone." 1 Corinthians 12:4
"Go therefore and make disciples of all nations, baptizing them in the name of the Father and of the Son and of the Holy Spirit, teaching them to observe all that I have commanded you." Matthew 28:19-20